Greetings people of God! We're so excited that you have decided to visit us
through our website today. We're glad to have you here, we want you to know
that God loves you no matter where you are in the world. It doesn't matter
what mistakes you have made God still loves you! God can help you overcome
every mistake, obstacle, or challenge you have. Enjoy as you explore our site.
Remember God loves you!
For God so Loved the world, that he gave his only begotten Son, that whosoever believeth in Him should not perish, but have everlasting life. John 3:16 KJV
The Assembly of Worship family would love to see you during any of our services. Feel free to come join in our worship to our Lord and Savior Jesus Christ!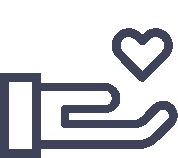 Assembly of Worship has a desire to be blessing to the community of Houlka. Our first responsibility will be to represent the Kingdom of God and win souls for God. We have a strong desire to give back to families and to make sure kids have food, school supplies, and clothing. We want to ensure that dreams are coming true for every dreamer in the town. We commit to doing everything we can to make sure we develop individuals into becoming everything God intended them to be. Please feel free to support the our vision. All donations are appreciated. THANK YOU FOR YOUR SUPPORT.